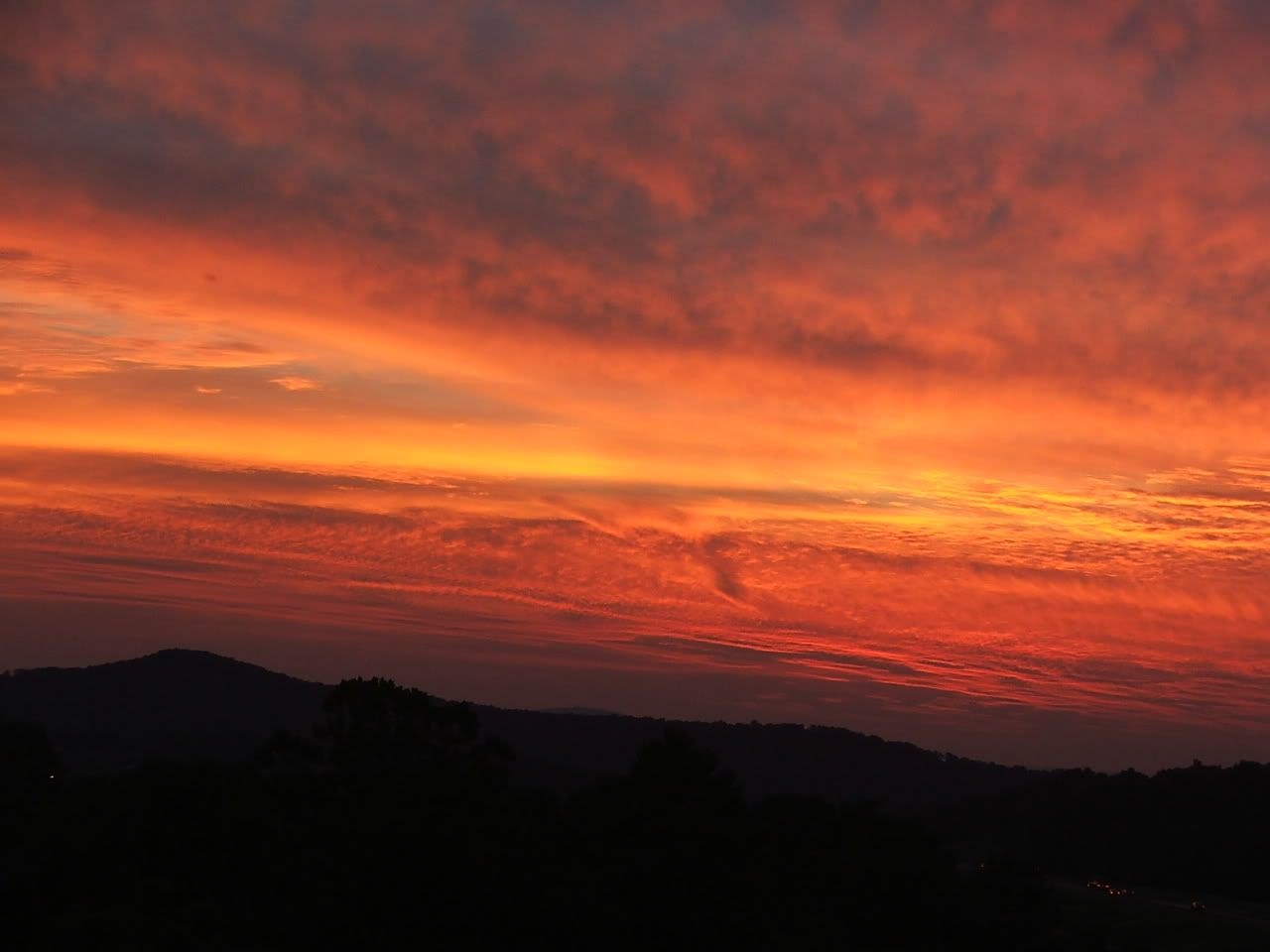 In light of my recent liberation from final exams and my Insomnia, you get treated to another nonsensical rambling blog, which ends abruptly and utterly pointlessly.
I'm my #1 fan...*gulp*
Anyways,(wow I haven't used that since high school)
A week ago or so, a friend whispered into my ear ( i don't know the reason for the whisper...I was chugging down some green tea and eyeballing a red ant that was crawling too close...yes cute moment) It was the gentle breeze,*wink*
As quietly as he had been sitting next to me he leaned over and gently said..."I have always pictured you living in the sunset." ....wow, I felt like a lifetime movie and for while I kept this to myself, my own little secret. How could just a couple of words define your whole being. I think he knows me better than I do myself, but I'll never tell him.
When you think I'm not listening, that's when I'm listening the most.
Pssst...I do live in the sunsets.....
So, now I share my sunset with you. Just as the day slowly wears off and the little birdies are singing their last songs. A gentle breeze plays with your hair as we sit and watch the colors in the sky, a marvelous red and burning orange.
Our quiet time...
E.
Kate Rusby - You Belong to me